The National Native American Bar Association (NNABA) will host its annual meeting on Wednesday, April 6, 2022 at the Sandia Resort and Casino in Albuquerque, New Mexico. The meeting will begin at 12pm MT with additional programming details to be shared at a later date.
Following the annual meeting, on April 7-8, is the Federal Bar Association's Indian Law Conference, Preservation and Protection of Indigenous Nations. Early bird registration rates are currently available.
If you would like to sponsor the meeting or suggest an agenda item, please contact President Colleen Lamarre at colleen.lamarre@pillsburylaw.com
We look forward to seeing you in Albuquerque!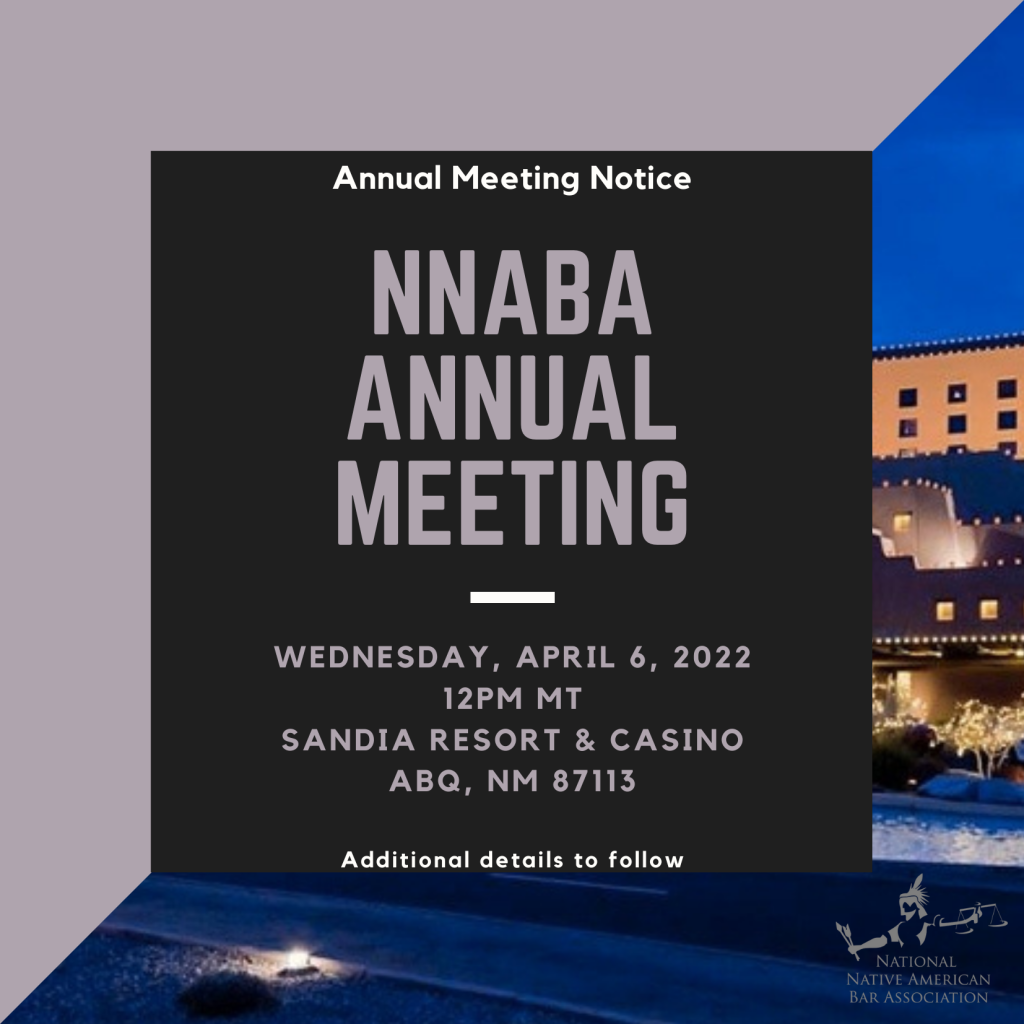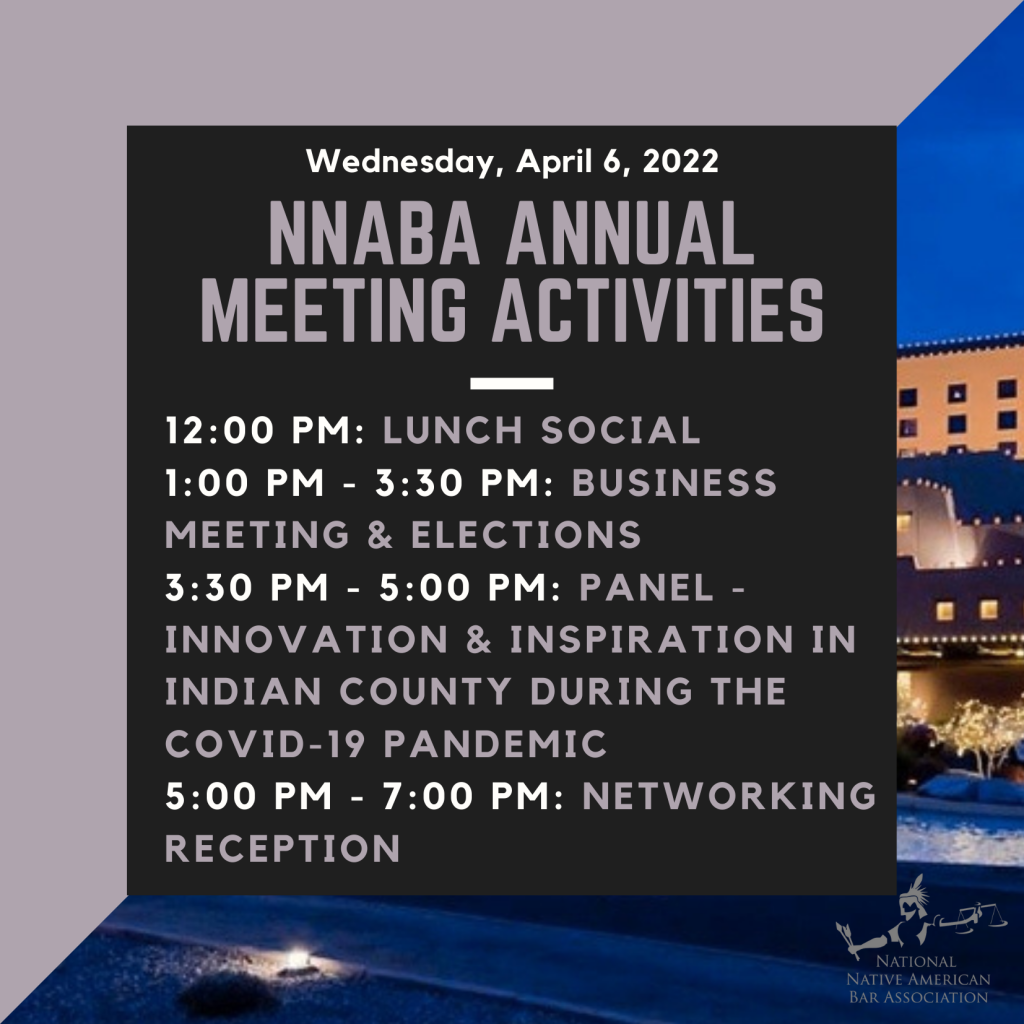 2022 Annual report will be posted soon.